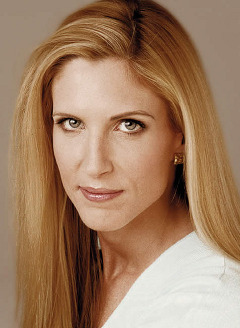 Ann Coulter on Friday's Sean Hannity's radio show:
"This is a prediction for the future — that Republican primary voters are desperate, as they should be to have a decent Republican candidate," Coulter said. "No more John McCains because we have to take out this guy Obama."

Coulter continued, "Right now by far and away, no matter what the media tells you listeners — Romney is the odds on favorite and he's a pretty good candidate. I did not think he could win a year ago. But now, I think Obama has such a glass jaw and Romney has done very well. I think Romney could actually beat Obama."
The full story is
here
.
Please check us out on Facebook and If you like what you see, please "Like" us. You can find us
here.