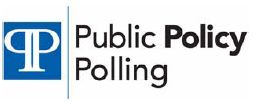 Can you say, MASSACRE? or even better, JON WHO?
Romney's performance in Utah is the strongest we've seen for any of the Republican candidates in any individual state. The best before now was Romney in Massachusetts, where he pulled 49%. 83% of primary voters see him favorably to only 13% with a negative opinion.
Favorable/Unfavorable/Not sure:
Mitt Romney 83/13/4
(+70)
Michele Bachmann 40/28/32 (+12)
Sarah Palin 47/42/11 (+5)
Herman Cain 28/24/48 (+4)
Jon Huntsman43/46/12
(-3)
Tim Pawlenty 24/29/47 (-5)
If the candidates for President next year were Michele Bachmann, Herman Cain, Newt Gingrich, Jon Huntsman, Sarah Palin, Ron Paul, Tim Pawlenty, Rick Perry, and Mitt Romney, who would you vote for?
Mitt Romney 63%
Jon Huntsman 10%
Michele Bachmann 6%
Sarah Palin 5%
Herman Cain 4%
Ron Paul 4%
Rick Perry 4%
Newt Gingrich 3%
Tim Pawlenty 1%
Without Palin:
Mitt Romney 60%
Jon Huntsman 12%
Michele Bachmann 8%
Ron Paul 5%
Herman Cain 4%
Rick Perry 4%
Newt Gingrich 2%
Tim Pawlenty 2%
Someone else/Undesided
Head-To-Head
:

Mitt Romney 82%
Jon Huntsman 14%
Not sure 4%
PPP surveyed 406 usual Utah Republican primary voters from July 8th to 10th. The

margin of error for the survey is +/-4.9%.
To view the crosstabs click
here
.
Please check us out on Facebook and If you like what you see, please "Like" us. You can find us
here.