Obama trails only one Republican- Mitt Romney- in a hypothetical match up in the state. Romney has a 48-44 advantage against him. This makes Arizona the third state in the last month, along with Nevada and Pennsylvania, where we've found Romney as the only Republican who leads Obama. Romney and Mike Huckabee generally post similar numbers against Obama in our national polling but that's because Huckabee posts much larger leads than Romney against Obama in southern states that the GOP will win regardless of who the party's nominee is. Romney is clearly proving to be the stronger candidate in important swing states, meaning that for whatever it's worth he has claim to the 'electability' mantle right now. (emphasis mine)
Favorable/Unfavorable/Not sure:
Mitt Romney 45/37/17
(+8)
Mike Huckabee 35/48/17 (-13)
Sarah Palin 32/62/5 (-30)
Newt Gingrich 26/59/15 (-33)
Donald Trump 24/66/10 (
-42
)

Head-to-Head: (Obama/Candidate/Undecided)

Mitt Romney 44/48/8 (+4)
Mike Huckabee 46/44/10 (-2)
Newt Gingrich 47/40/13 (-7)
Donald Trump 48/38/16 (-10)
Sarah Palin 49/38/13 (-11)
PPP surveyed 623 Arizona voters from April 28th to May 1st. The margin of error for the
survey is +/-3.9%.
The full story
HERE
.
To view the crosstabs click the PPP icon below: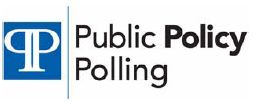 Please check us out on Facebook and If you like what you see, please "Like" us. You can find us
here.