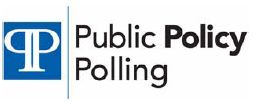 In the presidential contest, Mitt Romney has jumped into a second-place tie with Newt

Gingrich, at 18%, but both still trail last month's returning leader, Mike Huckabee, who

has declined from 27% to 24%. Sarah Palin remains at 16%, now in fourth instead of

third place.



In January, Romney had only 11% of the vote. Way back, with no more than

a third of the frontrunners' support, are Ron Paul (6%), Tim Pawlenty (5%), Mitch

Daniels (2%), and John Thune (1%), who has since declared he will not run for president.

11% are undecided or favor an unnamed option.
Favorable/Unfavorable/Not sure:
Mike Huckabee 68/19/14 (
+49
)
Sarah Palin 69/24/7 (+45)
Mitt Romney 56/24/20 (+32)
Newt Gingrich 55/25/20 (+30)
If the Republican candidates for President next year were Mitch Daniels, Newt Gingrich, Mike Huckabee, Sarah Palin, Ron Paul, Tim Pawlenty, Mitt Romney, and John Thune who would you vote for?
[January Poll]
Mike Huckabee 24%
[27%]
Mitt Romney 18% [11%]
Newt Gingrich 18%
Sarah Palin 16% [16%]
Ron Paul 6%
Tim Pawlenty 5%
Mitch Daniels 2%
John Thune 1%
Someone else/Undecided 11%
PPP surveyed 400 usual North Carolina Republican primary voters from February 16th to

21st. The survey's margin of error is +/-4.9%. Other factors, such as refusal to be

interviewed and weighting, may introduce additional error that is more difficult to

quantify.
To view the crosstabs click the PPP icon below: