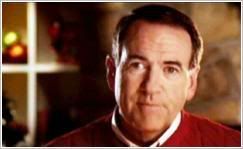 I found this video today on youtube that is a compilation of video clips from the 2008 race. The gist of the video is that Huckabee manipulates Evangelicals. It's from a video source called,
NotoHuckabee2012
: (BTW, if you follow the link, there is more.)
I suppose whether you believe this is a manipulation or not is up to interpretation. Then again, has he shown this tendency in any other areas?