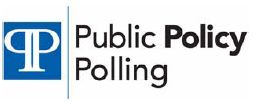 Unless the GOP nominates favorite son John Thune, South Dakota could

become a marginally competitive presidential swing state in 2012. President Obama lost

to John McCain by less than nine points in 2008, closer than the state usually comes to

turning blue. But the president trails Mike Huckabee and Mitt Romney, the two strongest

challengers right now, by respective 47-41 and 46-40 margins, and beats Newt Gingrich,

44-42, and Sarah Palin, 48-40. Thune, however, would put the state out of reach,

winning it, 57-37.



Favorable/Unfavorable/Not sure:
John Thune 58/31/10 (+27)
Mike Huckabee 40/30/29 (+10)
Mitt Romney 35/34/32 (+1)
Newt Gingrich 31/43/26 (-12)
Sarah Palin 37/55/8
(

-18
)
Head-To-Head (Obama/Candidate/Undecided):
John Thune 57/37/6 (+20)
Mitt Romney 40/46/14 (+6)
Mike Huckabee 41/47/12 (+6)
Newt Gingrich 44/42/14 (-2)
Sarah Palin 48/40/12 (
-8
)
PPP surveyed 1,045 South Dakota voters from January 28th to 30th. The survey's margin

of error is +/-3.0%. Other factors, such as refusal to be interviewed and weighting, may

introduce additional error that is more difficult to quantify.
Click the PPP icon below to view crosstabs: