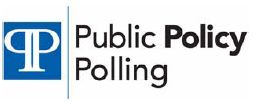 President Obama hosted the Democratic National Convention in Denver and became a rare Democrat to win the state of Colorado. The state was also one of only a few bright spots in an otherwise ugly election for his party last fall. Since then, the president's approval rating has rebounded to 51%, with 45% disapproving, versus the 41-53 spread he posted in the state before that election. As an incumbent, his chances of re-election next year are tied strongly to voters' views of his job performance. Not surprisingly then, 51% of Coloradans want to give Obama another term, while 44% plan to vote for his Republican opponent. But of the four actual Republican contenders tested against him in the state, only one can match this generic re-elect margin. The others trail by margins of nine to 19 points.
Favorable/Unfavorable/Not sure:
Mitt Romney 40/40/20
( - )
Mike Huckabee 37/40/22 (-3)
Newt Gingrich 26/55/19 (-29)
Sarah Palin 32/62/6 (-30)
Head-to-Head: (Obama/Candidate/Undecided)
Mitt Romney 47/41/13 (-6)
Mike Huckabee 51/42/7 (-9)
Newt Gingrich 53/39/8 (-14)
Sarah Palin 55/36/9 (-19)
PPP surveyed 517 Colorado voters from February 4th to 6th. The survey's margin of error is +/-4.3%. Other factors, such as refusal to be interviewed and weighting, may introduce additional error that is more difficult to quantify.
To view the crosstabs click the PPP icon below: